What flows in Yamuna is nothing but dirty untreated sewage water of Delhi
"Yamuna River is DEAD" – Govt Of India
Updates on Yamuna Campaign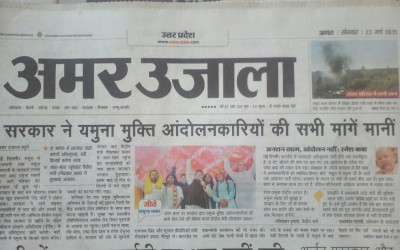 Job well done!!! Yamuna River will soon come back to Braj!!! Government accepted ALL demands of the movement!!! Government expressed willingness to talk to the representatives on 21st morning. As per the media reports, respected PM Modi Ji was closely watching...
Express Your Commitment By Pledging Your Support...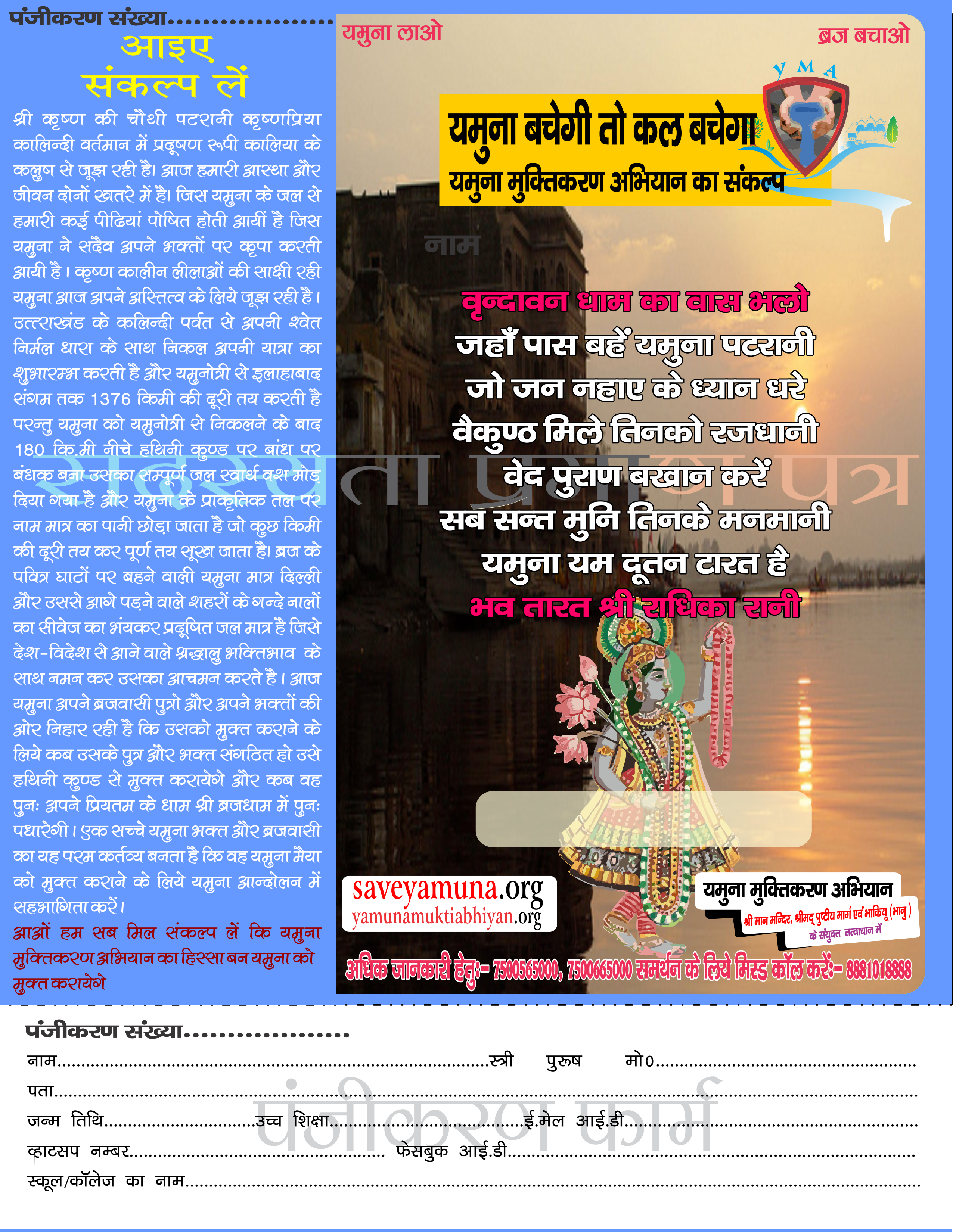 Let's Pledge To Support Yamuna Campaign
Revival of Yamuna river is not a person's or organization's responsibility, we ALL have to step forward and take actions.
The most important part of the support is to educate at least 4 other people you know about the Yamuna issue.
Pledging is way of appointing one's consciousness  with a responsibility of alerting and reminding one to take action. Please download the pledge form here, sign it, and submit physically to your nearest Yamun Muktikaran Abhiyan office or scan it and email us to yma@maanmandir.org.
Use Social Media
Today all wold is connected through social media. Spread the cause through the famous social media tools such as Facebook, twitter, Google+, Instagram, Pinrest etc. Modi government is far more receptive of social media.
Volunteer
Be a volunteer. No one can achieve the goal alone. We ALL must step forward and work together. Take a responsibility. We will be holding demonstrations, events and meetings, participate in such efforts.
Hold Events
You can hold events locally educating people about the real situation of Yamuna issue. All the metterial you need for such events can be
downloaded from our site
Write to Govt Officals
Write to the ministers of Indian Goverment who are engagged in water related matters such as minister of Water Resources (Ms Uma Bharti is currently in office). Personlized communication works the best.